Attention all moon mutants and interstellar aliens! Be sure to stop by and like the brand new Weird Worlds: Return to Infinite Space Facebook page. Why, you may ask? Shouts, space news & lots more! (New players: get Weird Worlds for Win, iPad & Android here.)

Funded by the indie game community and coming soon!





Development Update #17 (February 28)
The lunch break roguelike of interstellar adventure!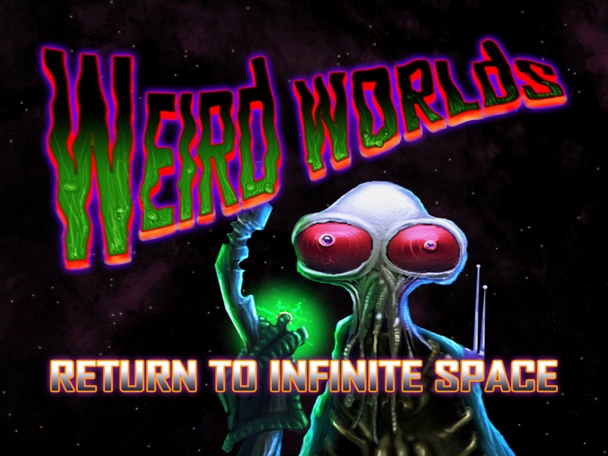 BRAINPIPE AND JAMMERS RETAIL PRICE SLASH!
Share the news: The retail prices of Data Jammers: FastForward and Brainpipe: A Plunge to Unhumanity have been reduced by up to 75%!
Now you can get the twisted Tron-like racing destruction game and the trippy psychedelic cult obstacle game for an average price of $2.49 each. Please note that prices may vary slightly from portal to portal since each has their minimum possible price charged, and we're there!
This price change will be effective on or about March 1st at these online game outlets: Mac Game Store, Desura, IndieGameStand, GamersGate and Steam. Follow links found HERE to purchase these games from your favorite portal. (Make sure the prices have been reset before you do.)

The Universe is Expanding



ALL text and images are copyright 2001-2011 by R. Carlson, I. Keranen and Phosphorous